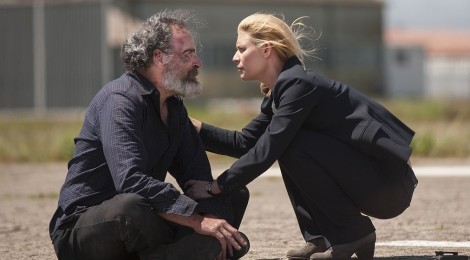 Republishing this episode because the audio on the original got all corrupted somewhere in the upload process. Sorry for the inconvenience.
And the Emmy for Blowing Your Mind and Breaking Your Heart goes to……. HOME-FREAKING-LAND!!!! Holy smokes! Was this the best episode of the season? Of the past three seasons? We spend this podcast discussing the pathetic demise of Dennis Boyd and the heartwrenching turmoil of our handsome, hairy hero Saul! And we go over a ton of awesome listener feedback.
—
Homeland (in)Security is an unofficial podcast focusing the excellent Showtime drama 'Homeland'. Starting back at season 1 episode 1, we will devote a show to each episode and discuss important plot points, character development, theories, and any relevant news related to the show. We don't take ourselves too seriously and hope to make this a show that is fun and engaging, so we welcome all feedback and comments as we figure out what the heck we are doing! Please contact us at homelandpodcast@gmail with any listener feedback. Also, please rate and subscribe!

Podcast: Play in new window | Download